Hey Everyone! Well it's been about a year since the last blog post, sorry we don't write that much! Just wanted to let everyone know we just got some awesome stockings in with some bone designs. This seems to be what people wanted from us last year, so we needed to make sure to get some in. When you are shopping for your dog bone designs, be careful out there, because a lot of what we are seeing is cheap stuff from China. Not saying it is all bad, but a lot of what we are seeing is pretty bad....
---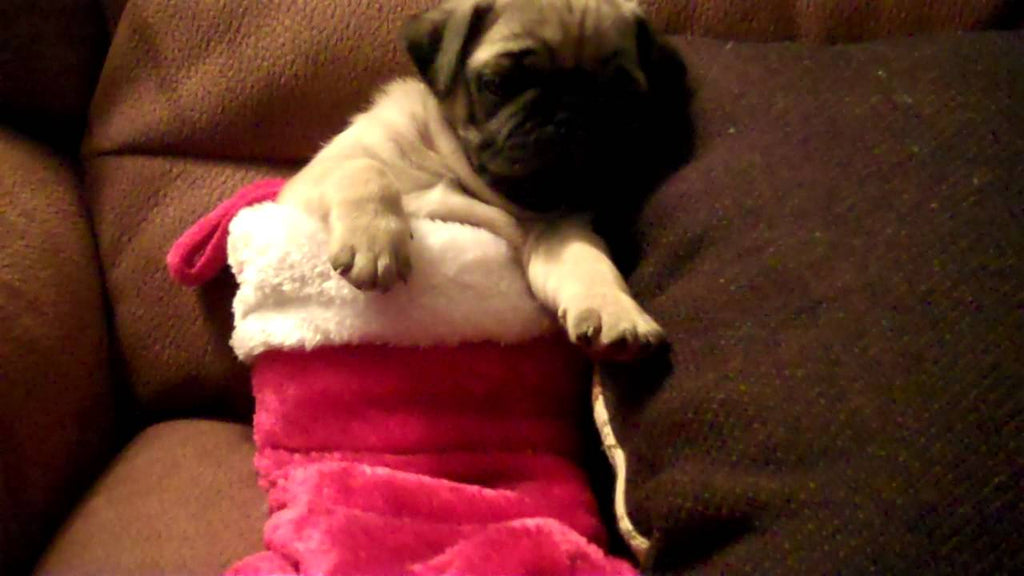 Hi Everyone! This is Jeff from DogChristmasStockings.com. Last year we were amazed by the amount of stockings we created for new puppies that were gifts for Christmas! Each day we had a customer contact us about this being a surprise for their family along with a new puppy. This was absolutely awesome! I love it, because growing up, three of the dogs I grew up with were actually surprises during Christmas. So I have a special place in my heart for these "First Christmas Puppies" lol. Stockings Available So no matter if you are giving a puppy as a surprise...
---
If you are like Aimee and I, you love your pets and they are definitely not left out on Christmas morning. We always wonder if they know Christmas is coming up and are as excited as us waking up on Christmas morning too...lol. As you probably know we sell Christmas stockings for pets here, and no matter if you bought a stocking from us or from another company or store, we wanted to list our favorite stocking fillers and stuffers for 2016. These are some fillers that we think you dog will love this year. #5 - Dog Treats This...
---
Many customers have asked us about bone shaped dog Christmas stockings. Most of our stockings are personalized but not in the shape of bones, but we actually do offer some great looking stockings that have a bone toy that sits in a little pocket of the stocking itself. This is called our "Woof" stocking and it is actually very popular. This stocking is made from a heavy woven design and stretches quite well too. I personally have a couple of these for our dogs and cats, known as the "Meow" stocking. While they are not exactly bone shaped, we think...
---
Hey Everyone! Our new design has been up for about a week now. We are working out the bugs. We went from Squarespace which I did like to Shopify. Much more powerful and a lot more we can implement. We are uploading the reviews you sent us recently and we hope to add many more. If you have any recommendations or things you would like to see on our website, please let us know and we will see what we can do! Thank you! Aimee & Jeff